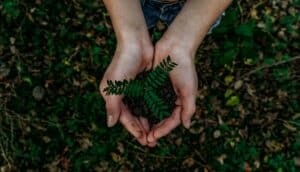 With fewer planes in the sky, the healing of our ozone layer, the Venice canal clearer than ever and natural habitats recovering, keeping the world green after COVID is a new objective.  As the world is being more conscientious than ever regarding the environment and the effects we individually contribute, Silver Creek Media understands the importance of keeping the world green and lowering one's carbon footprint. The COVID pandemic has provided a unique lens on the challenges that lies ahead for companies, nations and individuals' commitment to fighting for climate change. As the use of virtual events are on the rise and as the Covid Pandemic continues, the carbon footprint of businesses and even individuals have lowered by 2.3 billion tons in 2020 (Nature 589, 343 (2021)). We would like to help you continue achieving your green initiative goals with our enhanced services.
We offer a range of virtual events (both remote and hybrid) that can cater to any needs your company may have while promoting your companies carbon footprint reduction.  For instance: with the use of any of the platforms, we can display real-time carbon savings across the entire event, as well as individual attendees' savings. These carbon savings are calculated from the electricity, travel and waste that are being avoided through hosting your event virtually. It's a feature that enhances the experience of our clients' attendees and can leave a lasting positive impression for your company.
Keep an eye on our Instagram (@silvercreekmedia) and LinkedIn to learn more about going green with Silver Creek.
Share