SEO AICON
Virtual Investments Conference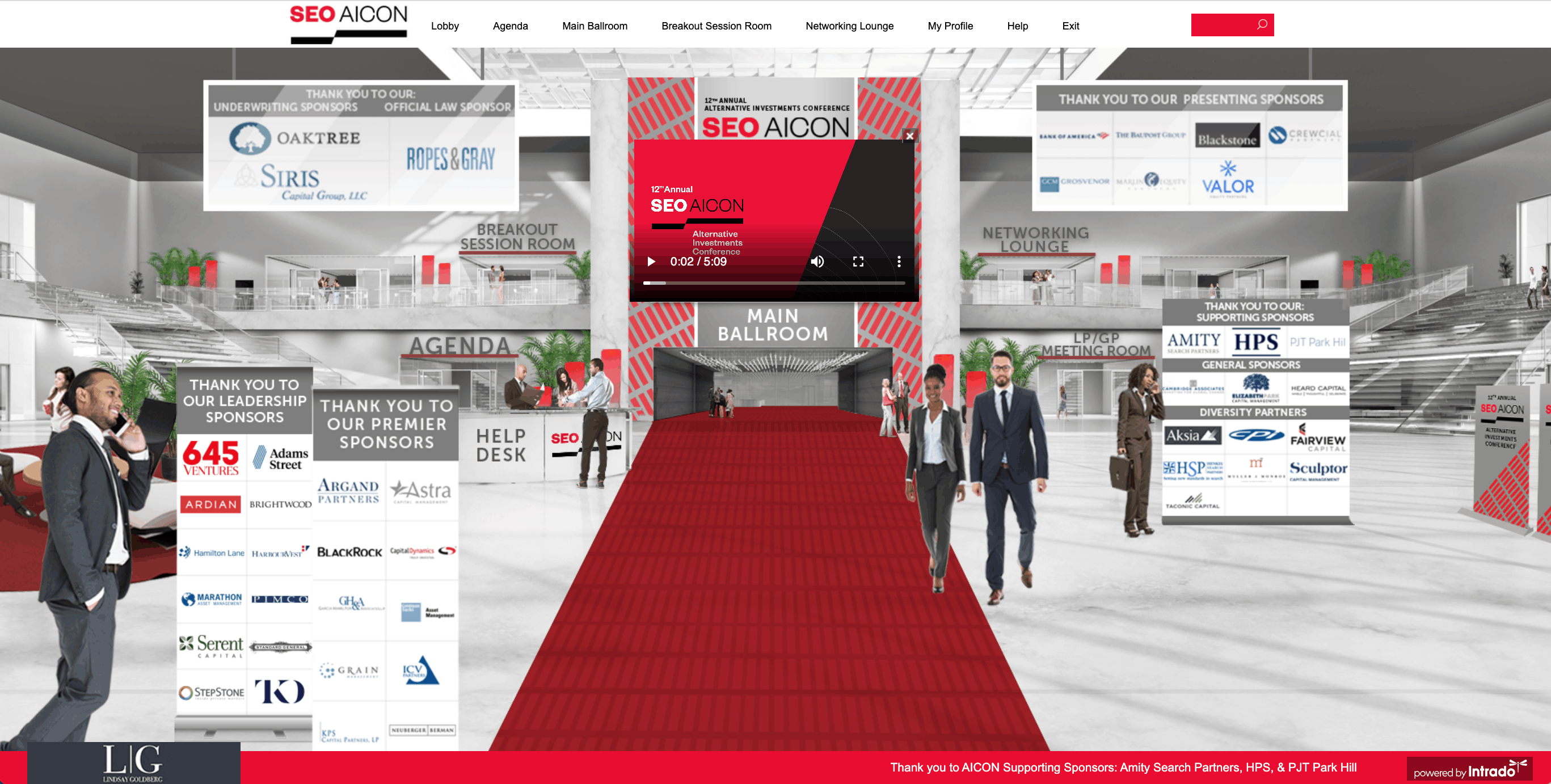 Engagement: SEO's Alternative Investments Conference
630+ attendees, 100+ speakers and 100+ networking meetings
Increase access and career development for professionals traditionally underrepresented in the alternative investments sector
Challenge of achieving the same or higher level of inspiration and knowledge virtually.
Objective: What is the business objective for this event?
Networking Event
SEO Alternative Investments provides underrepresented, talented individuals, at varying stages of their careers, with resources, mentorship, and networking opportunities to better position themselves for successful trajectories in the alternatives.
SEO Alternative Investments is committed to creating connections within the alternative investments landscape.
Target Audience: Who is the audience that this event is intended for?
People interested in Alternative Investments
Prominent leaders from private equity, hedge funds, real estate, venture capital, fund of funds, emerging managers, and recruiting firms
This premier conference increases access and career development for professionals from backgrounds traditionally underrepresented in the alternative investments sector.
Success Metrics: What metrics will you use to define the success of event?
Engagement on the platform
Post event surveys
Funds raised – sponsorship
Solution:
Virtual event with webcast industry leaders engaged presentations streamed
Attendees – 600
Customized host spaces, background with client branding and colour schemes
Badging with prizes based on virtual event activity & performance to maintain engagement
Outcome:
Attendee engagement exceeded client expectations; industry leading thought leaders encouraged main stage attendance.
Post event surveys were extremely positive, with many attendees and sponsors in full support of continuing virtual meetings going forward.
Attendees were very much engaged earning badges by maximizing their experience throughout the virtual environment, watching videos, exploring resources and attending main stage presentations.
"You guys are AMAZING!!!!"
"First, you and your team are wonderful.   M. and I are already thinking where else we can use you with our upcoming events so your relationship with us is hopefully only just beginning."